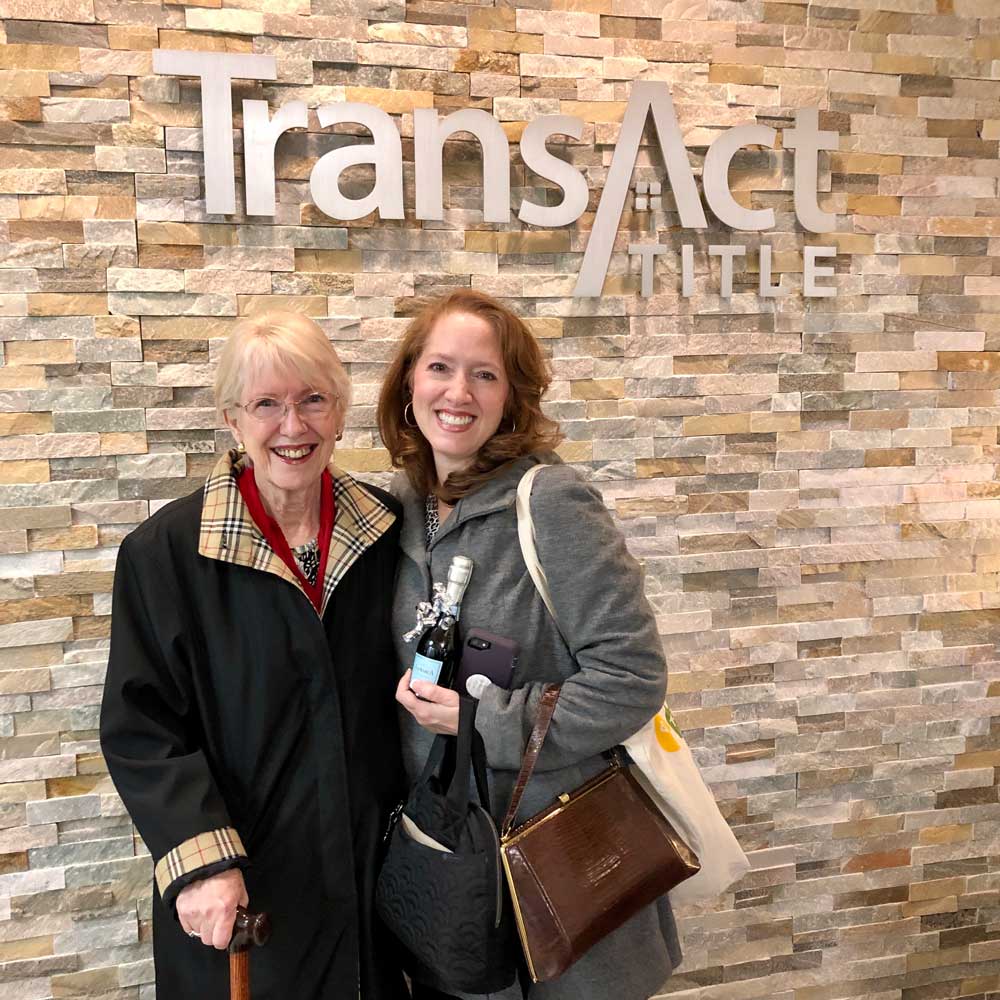 "Monica Herring is truly an excellent choice for choosing a Realtor. She stays with you during the entire process. A true professional. She knows the business of helping you make many of the decisions required in choosing a new home. We were leaving our family home of 53 years and she helped in so many ways that made the process much easier than expected."
"This was my third real estate transaction with Monica. With this latest transaction she continued to be conscientious and caring and always communicated in a timely fashion. I would not hesitate to recommend her services to anyone buying or selling their home."
"Cody and his team did a remodel for my husband and me this past year. We could not have been happier with the outcome! I am so thankful to have had someone who truly cared and took pride in his work as if he were doing it for his own home! His crews are friendly and very accommodating and trustworthy which is so important! Their workmanship is top notch and something I do not take lightly!Cody was always accessible and was very willing to talk me through the decision-making process if needed! I would highly recommend the Herring Home Team! I look forward to using them again!"
"Monica was super sweet. She went with our schedule and was very accommodating to us."
"Over the years, Cody and his team of solid responsible guys have handled various projects very successfully for me - from replacing my roof to painting the exterior and replacing a rusted out add on porch with a beautiful framed porch fully integrated with my house. Their latest efforts at my home have been to refresh the interior with a great paint job including all of the ceilings and the majority of the walls, handling all my furnishings carefully and making it easy for me to live in my home during their efforts. Many thanks to Cody and Monica. Love you guys!"
"When you contract with this amazing team you build a relationship! Herring Home Team is not just a one and done Contractor! Cody is my go to builder and remodeling contractor for my home, my business, and my lake property! He has made my home beautiful by updating and redesigning our kitchen, study/master bedroom, not to mention the beautification his team has done to the exterior of my home with our fence, outdoor pergola / kitchen, new roof, etc. I highly recommend him for all of your building needs!"
"Herring Home Services is AMAZING!!! We purchased a home in June knowing we would have to do some updating. However, what sold us on the home was the awesome kitchen. So of course, my first plan of action was to find out who did the work. Found out it was Cody Herring.....BLESSING!! Called him up, lucky for me, he answered on my first call!! Of course, he knew my house very well and was more than willing to come give us a quote on a new master bath and closet. Little did Cody know he had the job, but I did my due diligence and went out for 2 other quotes. I made the call, Cody got started and OH MY GOODNESS did he ever deliver!! I am most certain I have the best bathroom and most amazing closet ever....not to mention all my new interior doors, updated texture throughout the house and updated second bath! ?Very helpful along the way, great communication, very knowledgeable and extremely trustworthy!! I would HIGHLY RECOMMEND Herring Home Services!!"
"Monica… what diligence! Way to hang in there! Seriously, I know I was probably not one of your easiest clients to work with…thanks for staying! You withstood the roller coaster and served as an excellent anchor. When someone asks, I'll certainly give them your name!"
"Enjoyed having Monica work for us. She was professional and timely and easy to work with. She was persistent over the years in helping us find exactly what we wanted. Responded promptly in answering any questions. She is a good listener. Knew what we wanted and got the job done."
"It will be hard for others to follow what you have done for us as a Realtor ®. From the very first meeting, you clearly defined everything you would do for us in a very professional manner and delivered them. Monica was very detailed and responsive. Always calm and collected at times I was upset. You were always there answering my questions in a timely manner."
"Monica, as a good friend, I was happy that I went with you as my Realtor®. You were honest with me and I appreciated it. You are easy going and were available when I wanted to look at homes."
"Monica, honestly you have been a blessing to work with. I would be happy to refer anyone looking for a home to you!"